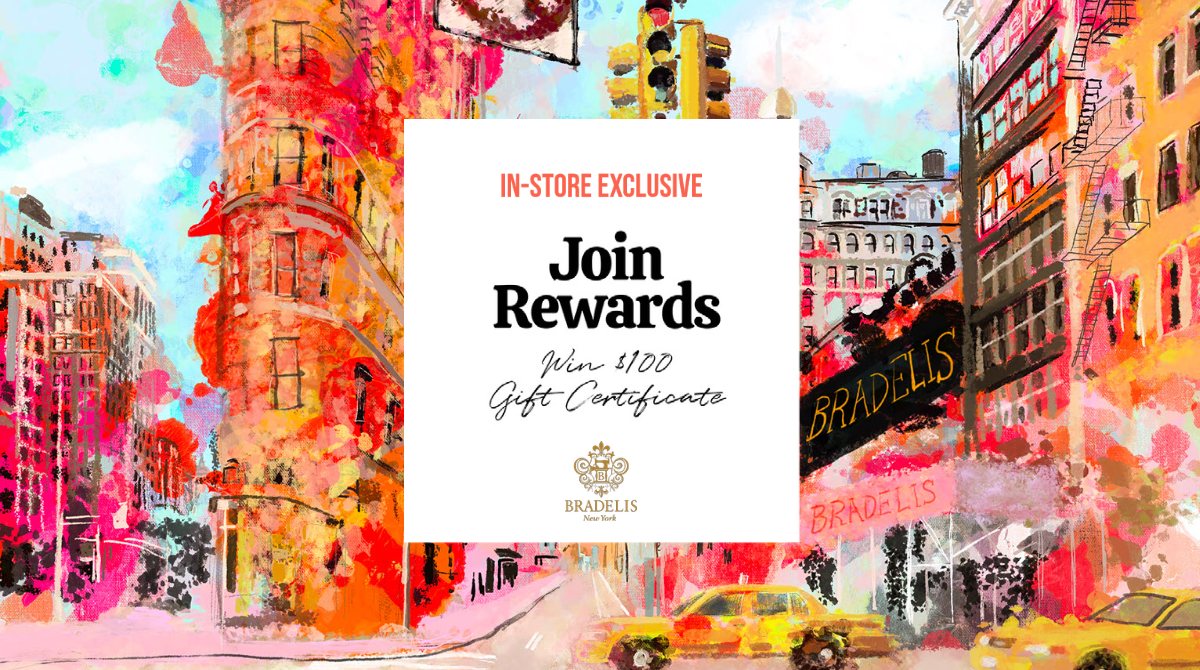 JUNE Monthly Special | Join Store Rewards + Chance to Win $100 Gift Certificate!
BRADELIS NewYork
BRADELIS Me
2023.05.23
STORE
Join Store Rewards
+
Chance to Win $100 Gift Certificate!
Join our rewards program now and enter our lucky raffle for a chance to win a $100 gift certificate! This June, we're giving away 3 gift certificates to lucky customers at our Madison store. Good luck!
From June 1st to June 30th, every shopper who joins our reward program and makes a purchase will be automatically entered into our raffle. Three lucky winners will be chosen and contacted directly by July 7th, 2023 - and they'll each receive a store gift certificate for our Madison location!
Enroll at our Reward Program page and shop with us during the month of June!
Already a program member? You're automatically entered with a purchase during the campaign period.
#ShopLocal #MadisonStore #CustomerAppreciation #RaffleTime #Giveaway
---
Bradelis Madison Store
Address: 66 Madison Ave. bet. 27th & 28th St.
Click & Book fitting appointment!
https://square.site/book/132W9BJY7847F/bradelis-new-york-new-york-ny
Stay tune for more upcoming promotions!