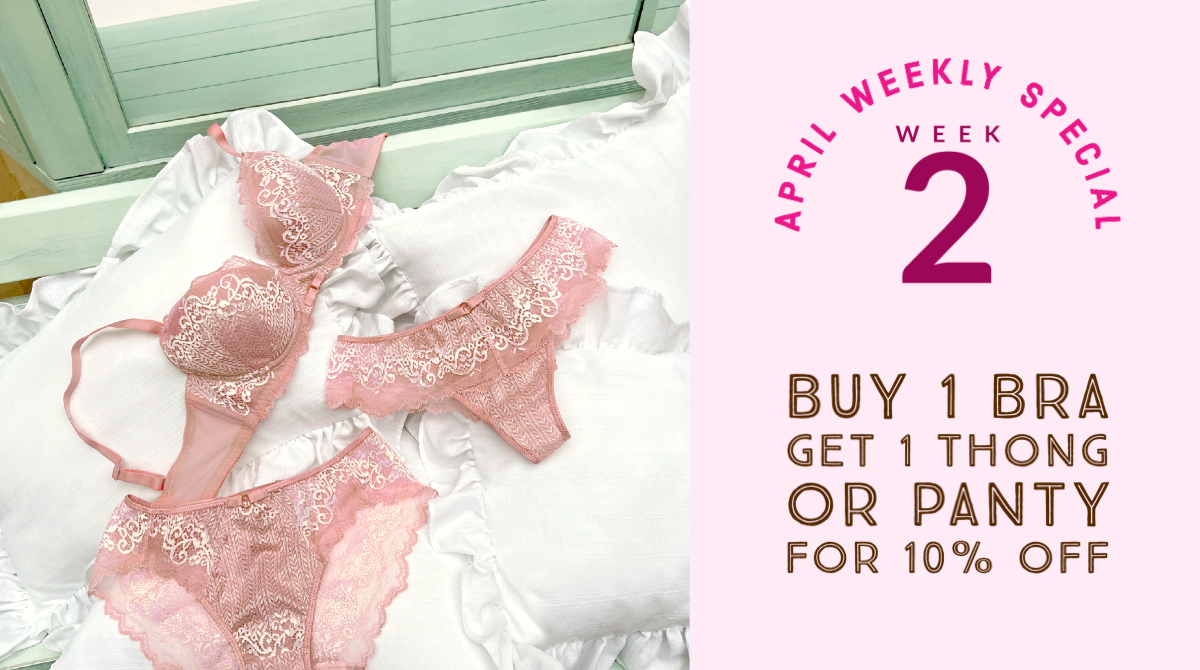 April Weekly Special Promotions | WEEK-2 | Buy 1 Bra Get 1 Panty or Thong for 10% Off
BRADELIS NewYork
BRADELIS Me
2023.04.09
STORE
WEEK 2: Mix & Match Bra & Panty Sale (4/10-4/16) *In-store Only
It's our 11th anniversary and we're celebrating in style! Make sure you stop by the Bradelis NY Madison store.

We've got something extra special for you on our Anniversary Month Weekly Deal!
If you buy one of our regular-priced bra, we'll give you 10% off a panty. That's right—buy one bra and get one panty or thong for 10% off.
We're so excited about this deal, we can't wait to see what you create!
Celebrate with us @Madison Store!
66 Madison Ave. bet. 27th & 28th St.
Schedule a bra fitting appointment online!
Stay tune for more upcoming weekly promotions.