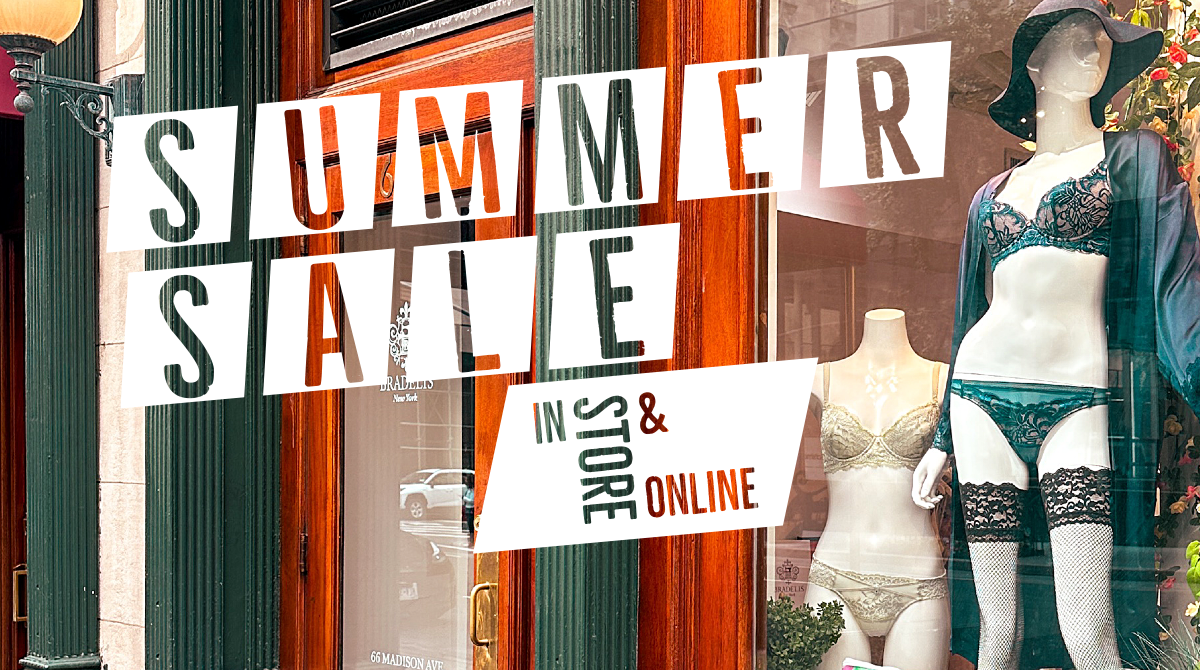 Summer Sale | Summer is here and so is our BIGGEST SALE of the season!
BRADELIS NewYork
BRADELIS Me
2023.06.29
STORE
SUMMER SALE @NY MADISON STORE
Summer just got hotter with our amazing sale starting June 30! Get ready to shape up your wardrobe with our signature bras, panties, thongs, shapewear, nightwear, and more.
Don't miss out on the deals
!
#SummerSale #ShapingBras #Panties #Thongs #ShapeWear #Nightwear #HotDeals
---
Bradelis Madison Store
Address: 66 Madison Ave. bet. 27th & 28th St.
Click & Book fitting appointment!
https://square.site/book/132W9BJY7847F/bradelis-new-york-new-york-ny
Stay tune for more upcoming promotions!